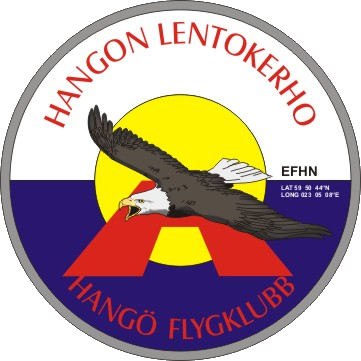 Hangon Lentokerho – Hangö Flygklubb ry was founded in 1945 with its main purpose to spur and uphold interest in flying in all its varied forms in the Hanko – Hangö area. The club has about 30 members and is a member of the Finnish Aeronautical Association.
Aircraft
The club has one aircraft, an Evector EV-97 Eurostar.
Airfield
595044N 0230456E
The club is active at Täktom airfield (EFHN) that is situated near the town of Hanko. The field is administered and maintained by Hangon Lentokenttäyhdistys ry. More information of the field can be found on the Lentopaikat.fi web page. Under this link are the fields rules in Finnish, in the rules are further contact information.
Links
Contact us